IN TAKING WOOD THAT HAS A HISTORICAL VALUE, WE ARE ABLE TO INTEGRATE THAT HISTORY INTO A CONCEPTUALLY AND AESTHETICALLY NEW PRODUCT.
Rehabilitate and Transform Beautiful Wood
What sets Sawkill apart is the not only the quality and history of its wood, some of which has been around for 1000 years, but also the intensity, focus, and care that goes into its rehabilitation and transformation. We source wood locally: from barns, industrial sites, houses, apartments, and bars. We intentionally seek out a diverse range of colors, grains, sizes and patinas.
There is always a tension between the past and the present, between the used and the unused. At Sawkill, we are aware, and respectful of that tension. We try and bring the past into the future, not appropriating history, but continuing a tradition of using natural materials for sustainable construction.​
Quality reclaimed wood flooring and paneling begins with salvaging these woods from a wide range of 19th and early 20th century structures. The raw timber is precision milled and controlled for quality at each stage of production at our state-of-the-art Connecticut millworks. The process of manufacturing salvaged lumber -often embedded with nails, aged surfaces and splits – requires focus and commitment to meet the specifications of each project with optimum yield. The transformation to modern building material is a visually stunning statement within a home or work place, a durable legacy and an assurance that no living forests have been cut down.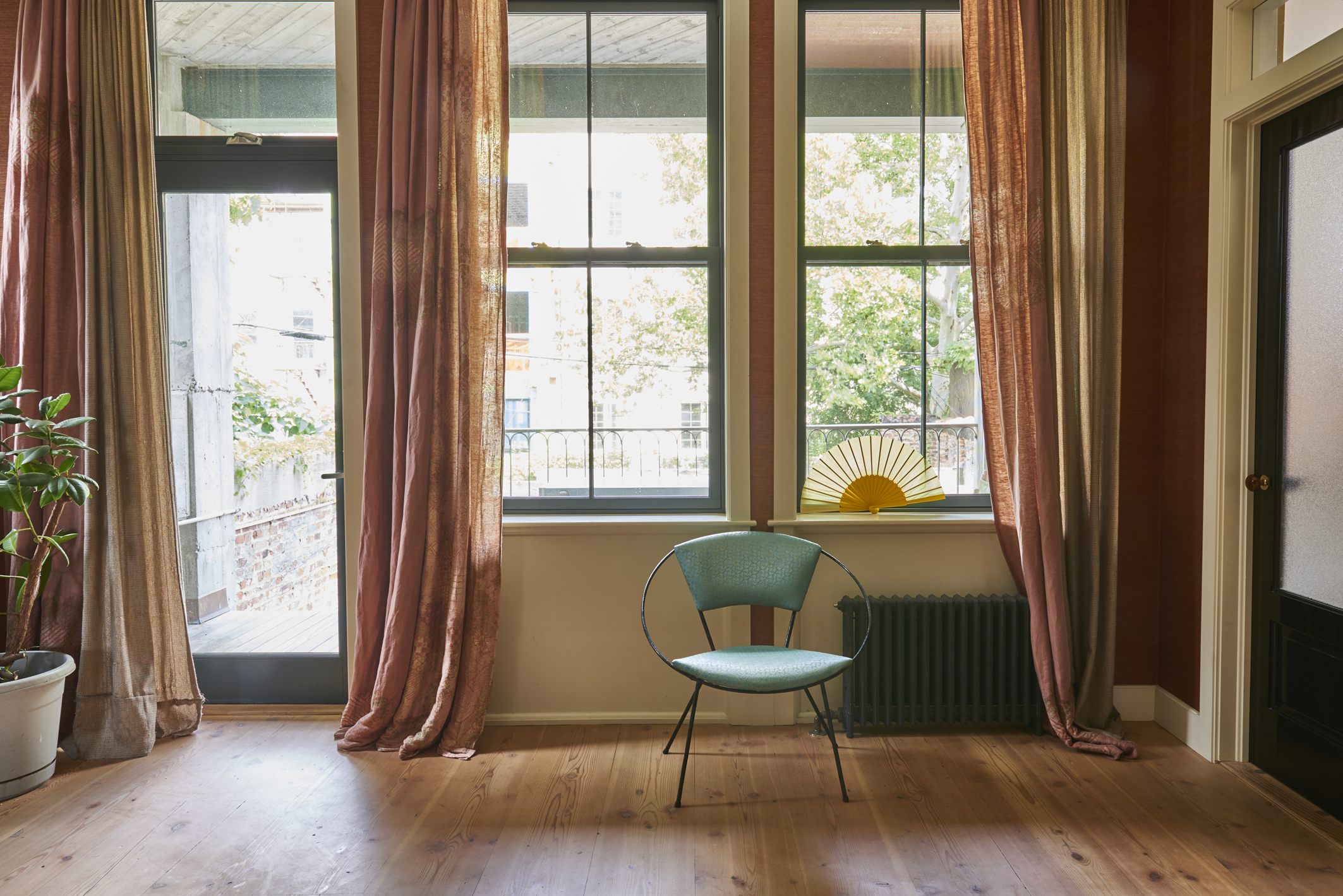 Reclaimed and specialty woods are a versatile material for architecture and design – both modern or traditional. We supply New York City area woodworkers with custom milled dimensional lumber for a broad range of applications, including counter-tops, stair treads, and cabinetry or smaller accent applications like table tops, box beams, doors, headboards and other applications.  Raw lumber can be re-sawn to actual or nominal dimension. Costs are determined by species and grading specifications of each individual project. Minimum orders are $800.00, given set up costs for custom millwork.
Our inventory of over five acres of reclaimed and specialty woods – hewn barn timber, industrial joists and beams, old house lumber, wooden storage tank staves, the Coney Island Boardwalk, bowling alley woods, sinker logs and dozens of other sources – each with unique patina, grain and back story. The inventory is available in-the-rough; or can be further processed – from de-nailing and power brushing to full de-nailing and re-surfacing. It is often necessary to visit the yard and mill first hand  to look at inventory. Please call in advance to schedule a time.