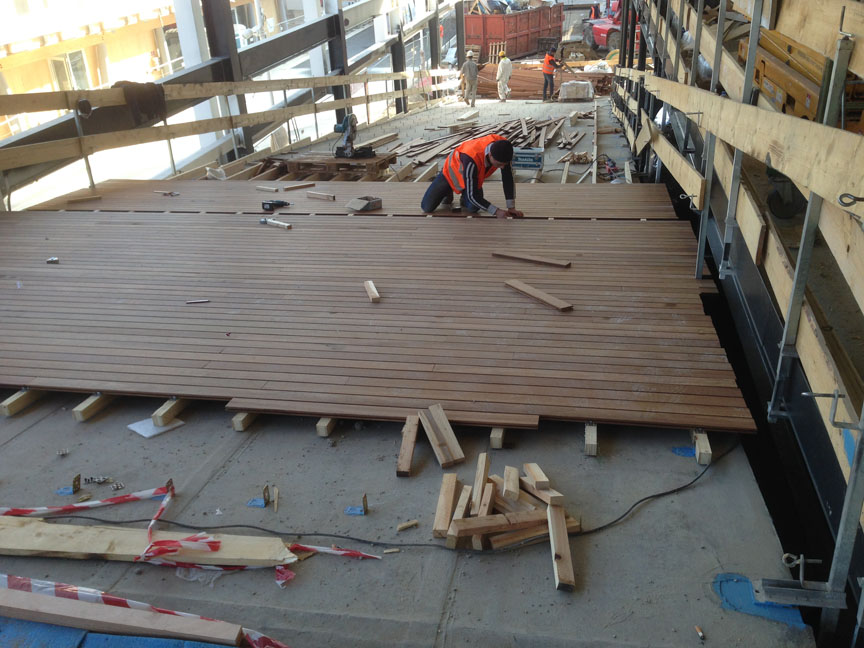 The U.S. Pavillion at the 2015 World's Fair is designed for the experience of pleasure, but it's also built to provoke dialogue. Focused on food production and the health of the planet, American Food 2.0: United to Feed the Planet as it's named, is a 35,000 ft. space designed by Architect James Biber (Biber Architects).
It features a range of innovative elements; a vertical farm, transparent technology that shows the inner workings of the fair – and a deck re-purposed from the Coney Island Boardwalk. Sawkill Lumber salvaged and re-manufactured the woods; specifically, the Tropical hardwood Angelique.
When the structure's dismantled in the fall, the fabled walkway – a symbol of the urgent need for collaboration and the struggle for environmental liberty – will hope to continue it's journey from a Brazilian Rainforest to the Brooklyn seaside, to a place on the European continent.